We are only supposed to be in our cell 17 hours a day. But we are only getting two and a half hours out a day. So we are still locked in twenty-one and a half hours a day. Being in the rec pen is not being out of cell. They're still trying to have us in the box. This is still the box. What's really the difference?

Prisoner in New York State's Upstate Correctional Facility
Prior to 2021, an incarcerated individual in New York could spend up to three years in solitary confinement and the daily population of incarcerated individuals facing solitary confinement hovered above 1,600. Solitary confinement is known to create long-term physical and mental harm. It is also linked to higher rates of suicide and other incidents of self-harm. In 2019, for example, a third of the suicides that took place in the New York State correctional facilities happened in solitary confinement.
In 2021, New York State passed the Humane Alternatives to Long-Term (HALT) Solitary Confinement Act that sought to significantly limit the use of solitary confinement in state prisons and jails. March 2023 marked one year since the law went into effect. Yet it appears that much of the state's incarcerated population have yet to see the improvements they've been granted under the law. On the heels of public reporting last fall that showed people were still being placed in solitary confinement longer than the law allows, a recent report by the Correctional Association of New York (CANY), an independent oversight agency for New York's correctional system, shines an even more comprehensive light on the ways that the New York Department of Corrections and Community Supervision (DOCCS) has systematically fallen short of fully implementing the law.
Prolonged segregated confinement can cause permanent harms and does not properly address the root causes that lead to the punishment. These reforms are morally right, fiscally responsible, and will improve outcomes at jails and prisons.

Majority Leader Andrea Stewart-Cousins speaking in support of the HALT Solitary Confinement Act
Some of the main components of the HALT Act include the following:
Setting a clear definition of solitary confinement or "segregated confinement" as any form of confinement to one's cell for 17 hours a day or more (previously 22 hours or more);
Prohibiting any person from being held in solitary confinement beyond 15 consecutive days and beyond 20 days in any 60 day period;
Prohibiting special populations (i.e. young, elderly, pregnant or postpartum individuals; individuals with mental health diagnoses or with physical or cognitive disabilities) from spending any time in solitary confinement;
Requiring at least 4 hours daily of out-of-cell programming for those in solitary confinement;
Establishing a more humane and less restrictive rehabilitative unit (termed Residential Rehabilitation Unit or RRU) with at least 7 hours of daily out-of-cell time and requiring persons held in solitary confinement to be released to RRUs after 15 days;
Prohibiting the use of restraints during out-of-cell activities in the RRUs, barring certain exceptions; and
Requiring monthly, semi-annual, and annual public reports on the use of solitary confinement and RRUs.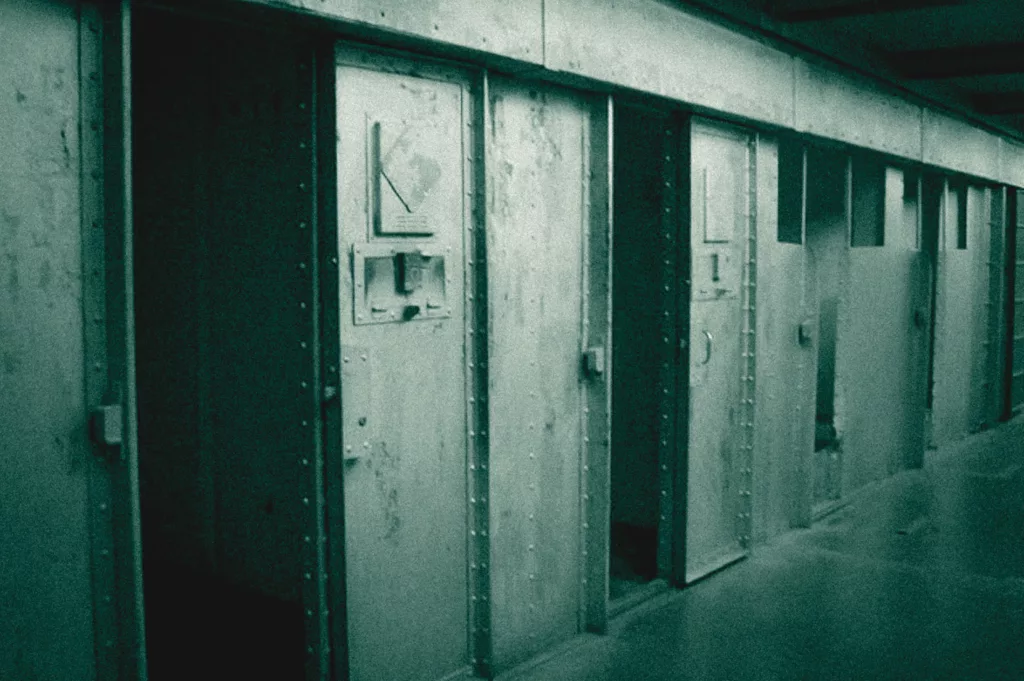 After the HALT Act went into effect, the number of people held in solitary confinement decreased by 41 percent between October 2022 and February 2023, and RRUs were established across the NYS correctional facilities.
However, according to a report from CANY's released in March 2023, DOCCS has consistently failed to fully implement the law, including by:
Holding people in solitary confinement for upwards of six times the legal limit;
Holding protected special populations in solitary confinement;
Providing fewer hours of out-of-cell time than required;
Not providing access to required programs; and
Automatically placing all people in RRUs in restraints during programming.
Campaign Zero is working to support efforts to end the use of solitary confinement across the country. A significant body of research indicates that solitary confinement creates long-term physical and mental harm and is a violation of basic human dignity.1 Furthermore, solitary confinement has not shown to reduce rule violations or make prisons safer.2 The HALT Act was designed to end this cycle of harm in New York, but inaction from the state correctional system has allowed unfettered segregation and solitary confinement to continue, threatening the wellbeing of the state's incarcerated population. Campaign Zero calls on New York DOCCS to take immediate actions to comply with the HALT Act and work towards ending the use of solitary confinement in New York State for good.
For the health, well-being, and safety of people who are incarcerated as well as staff, it is imperative that DOCCS make significant adjustments in its approach to implementing the HALT Law to demonstrate that it is possible and beneficial to decrease punishment and isolation while simultaneously increasing safety and wellness of both incarcerated people and staff.

Correctional Association of New York (2023)
Endnotes
Luigi, M., Dellazizzo, L., Giguère, C., Goulet, M., & Dumais, A. 2020. Shedding light on "the hole": A systematic review and meta-analysis on adverse psychological effects and mortality following solitary confinement in correctional settings. Frontiers in Psychiatry, 11, 840; and Morgan, R. D., Gendreau, P., Smith, P., Gray, A. L., Labrecque, R. M., MacLean, N., Van Horn, S., Bolanos, A. D., Batastini, A. B., & Mills, J. F. 2016. Quantitative synthesis of the effects of administrative segregation on inmates' well-being. Psychology, Public Policy, and Law, 22(4), 439-461.
Labrecque, R. M., & Smith, P. 2018. The impacts of restrictive housing: A systematic review of the evidence. In B. Huebner & N. Frost (Eds.), Handbook on corrections and sentencing (Vol. 3): The collateral consequences of punishment (pp. 290-310). Routledge; Luigi, M., Dellazizzo, L., Giguere, C., Goulet, M., Potvin, S., & Dumais, A. 2022. Solitary confinement of inmates associated with relapse into any recidivism including violent crime: A systematic review and meta-analysis. Trauma, Violence, & Abuse, 23(2), 444-456; and Steiner, B., & Cain, C. M. 2016. The relationship between inmate misconduct, institutional violence, and administrative segregation: A systematic review of the evidence. In M. Garcia (Ed.), Restrictive housing in the U.S.: Issues, challenges, and future directions (pp. 165-197). National Institute of Justice.