We can live in a world beyond policing.
We can live in a world where the police don't kill people by limiting police interventions, improving community interactions, and ensuring accountability.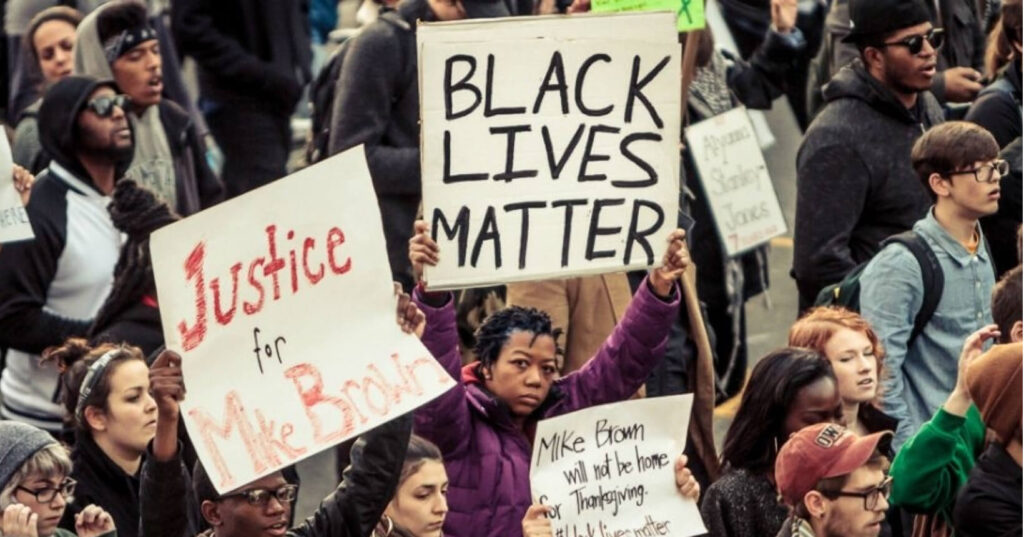 Birthed from the protests in Ferguson, Baltimore, and a host of other cities over cases of civilians killed by police, Campaign Zero was launched in August 2015 as a research-based platform to move to an understanding of public safety beyond policing. Since its inception, Campaign Zero has designed and launched research and advocacy projects that have defined their respective field and there are more to come.
Public Safety Beyond Policing
Shrink the Reliance and Power of the Police
End Mass Incarceration
Fundamental Fairness, Accountability, and Transparency
Direct Support & Advocacy
It will take deliberate action by policymakers at every level of government to end police violence.
Over 1,000 people are killed by police every year in America. We are calling on local, state, and federal lawmakers to take immediate action to adopt data-driven policy solutions to end this violence and hold police accountable.
Shift existing resources from police to instead hire civilian first responders, conflict de-escalators, and violence interrupters from underrepresented communities.

DeRay Mckesson
Campaign Zero
Our work is focused on ensuring that the current systems harm as few people as possible while we work to build new systems and structures that work at scale to make people's lives better.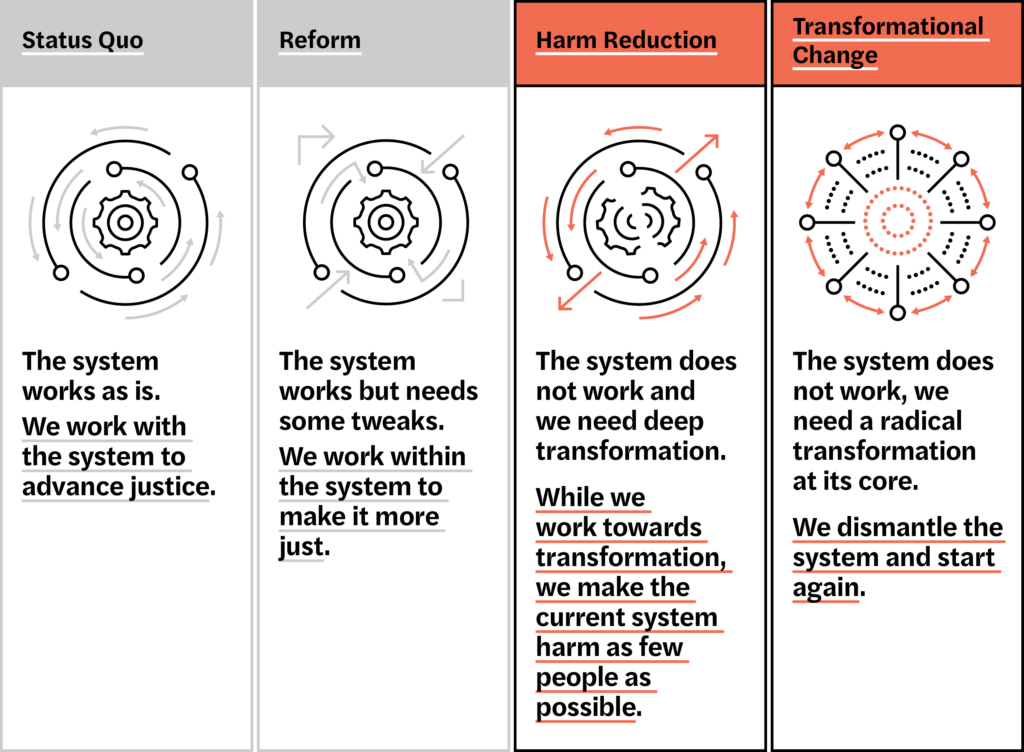 Under sustained pressure, elected officials have begun to enact legislation to address police violence
Yet, despite this progress, more comprehensive action is needed.
Join Us
Communities are organizing to fight to stop police violence nationwide. Sign-up to join a team and challenge the police near you. We will follow-up with you about next steps soon.
Where We Started
These were our original goals in 2015. We've continued to grow while staying true to our original goal of living in a world where systems and structures do good, not harm.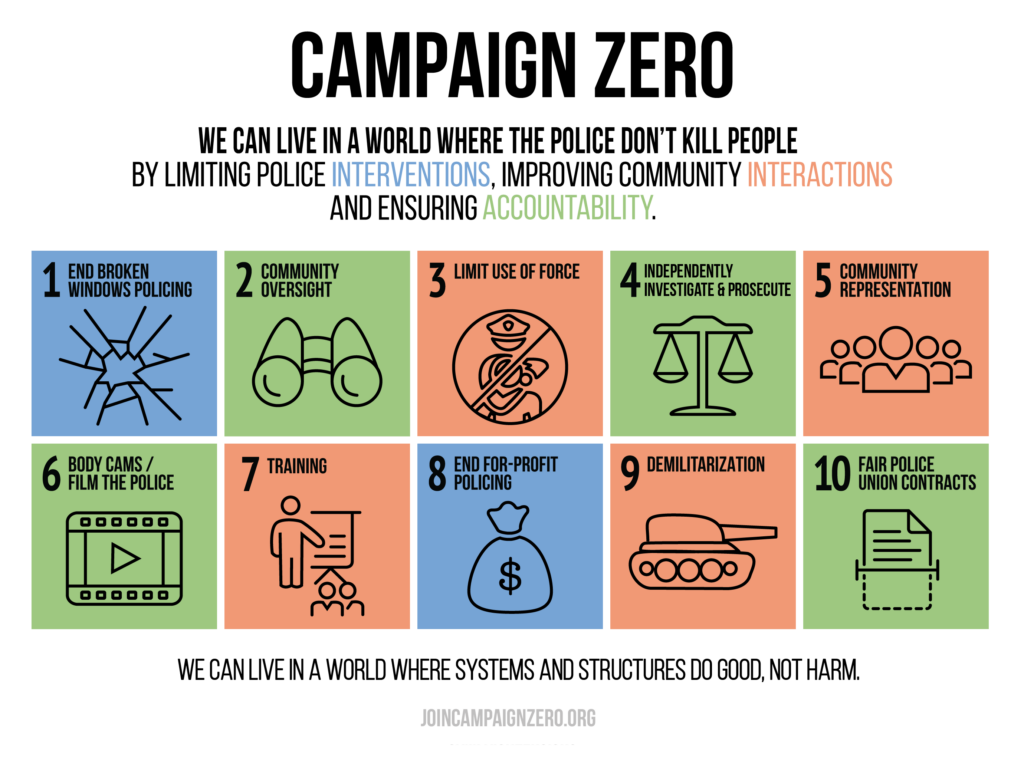 Campaign Zero is a project of the non-profit 501(c)(3) organization, WeTheProtesters. Funds donated to Campaign Zero support the analysis of policing practices across the country, research to identify effective solutions to end police violence, technical assistance to organizers leading police accountability campaigns and the development of model legislation and advocacy to end police violence nationwide. Our tax ID number is 81-3764408.